Caramel Balayage is one of the most popular trends in fashion and hairstyle in 2018-2022. It is also referred to as buttery-blonde or honey balayage.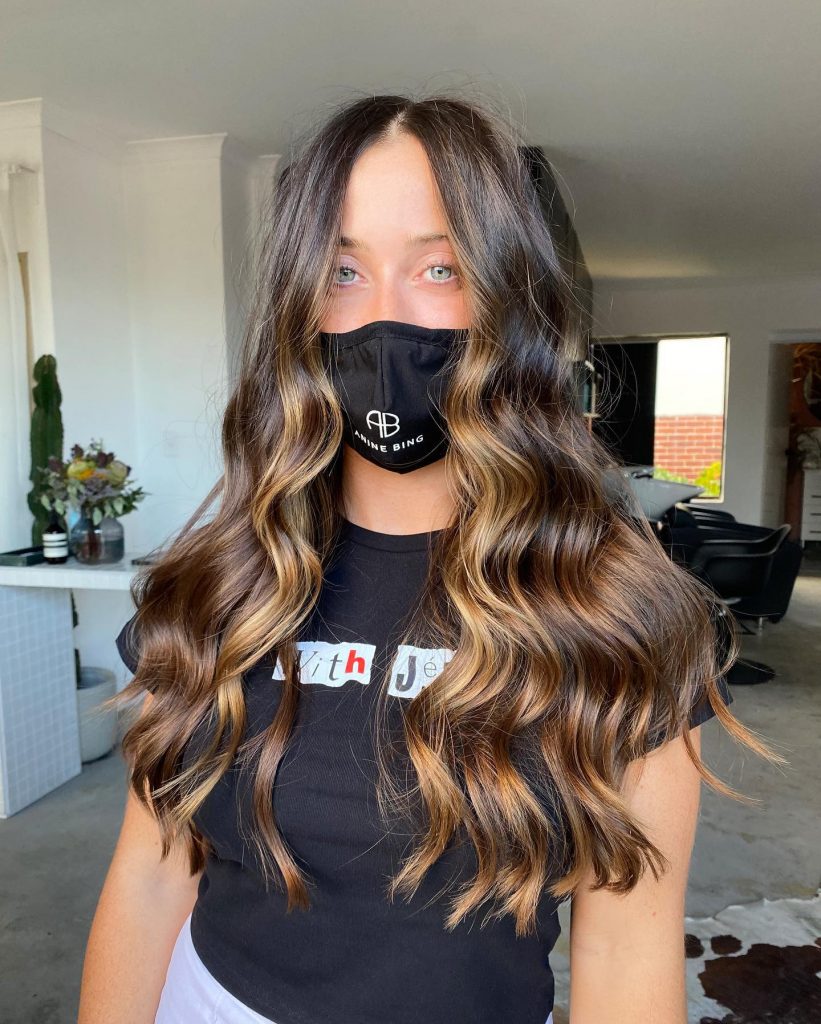 The main reason why caramel balayage is so love by women all around the world is because it looks very natural. This effect is being done by using the balayage technique. A technique of hand-painting highlights with a brush. The name balayage comes from a French word which means "sweeping" – it perfectly describes how this dyeing method works.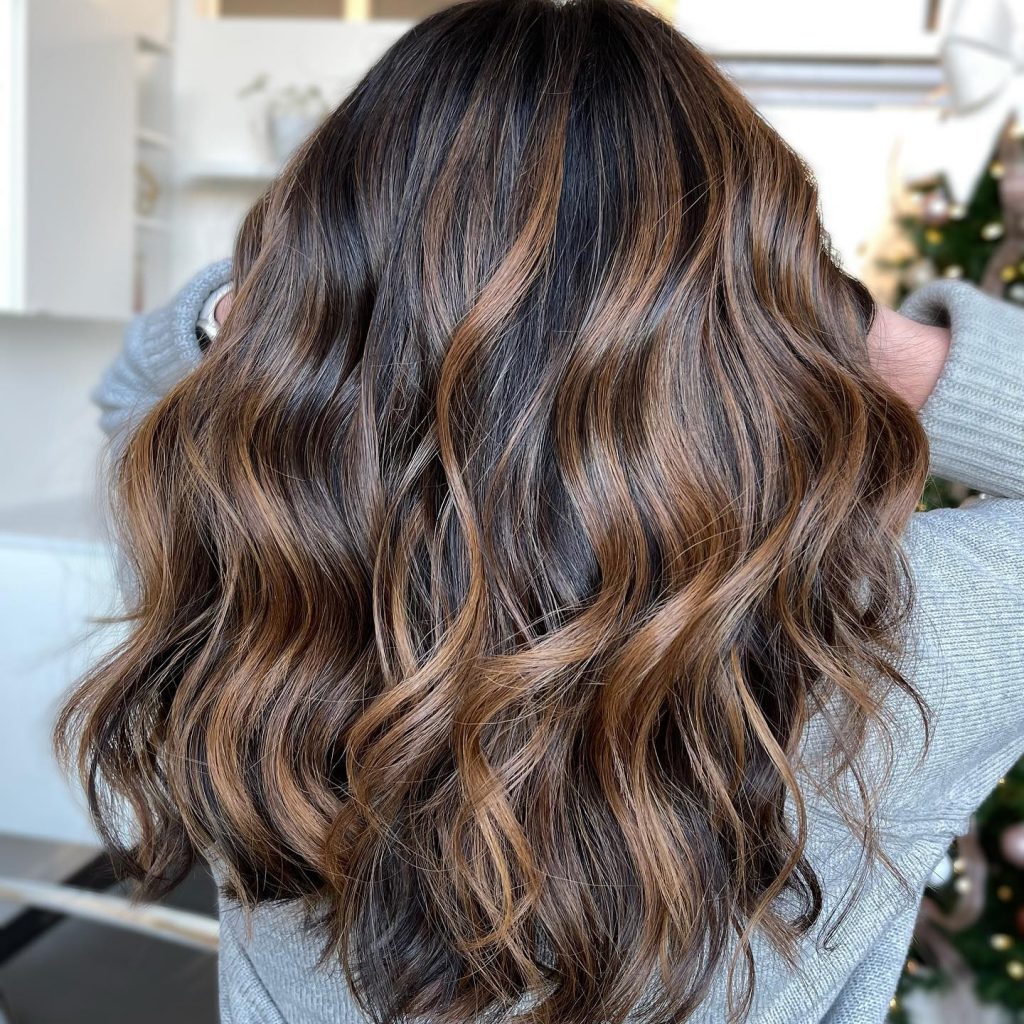 What Exactly Is Caramel Balayage ?
This hair color has a brown shade that turns into blonde gradually starting from the middle of your hair length and goes to the end. This color looks absolutely stunning on dark hair. If you have light hair, you can still try this great look by using some outstanding techniques.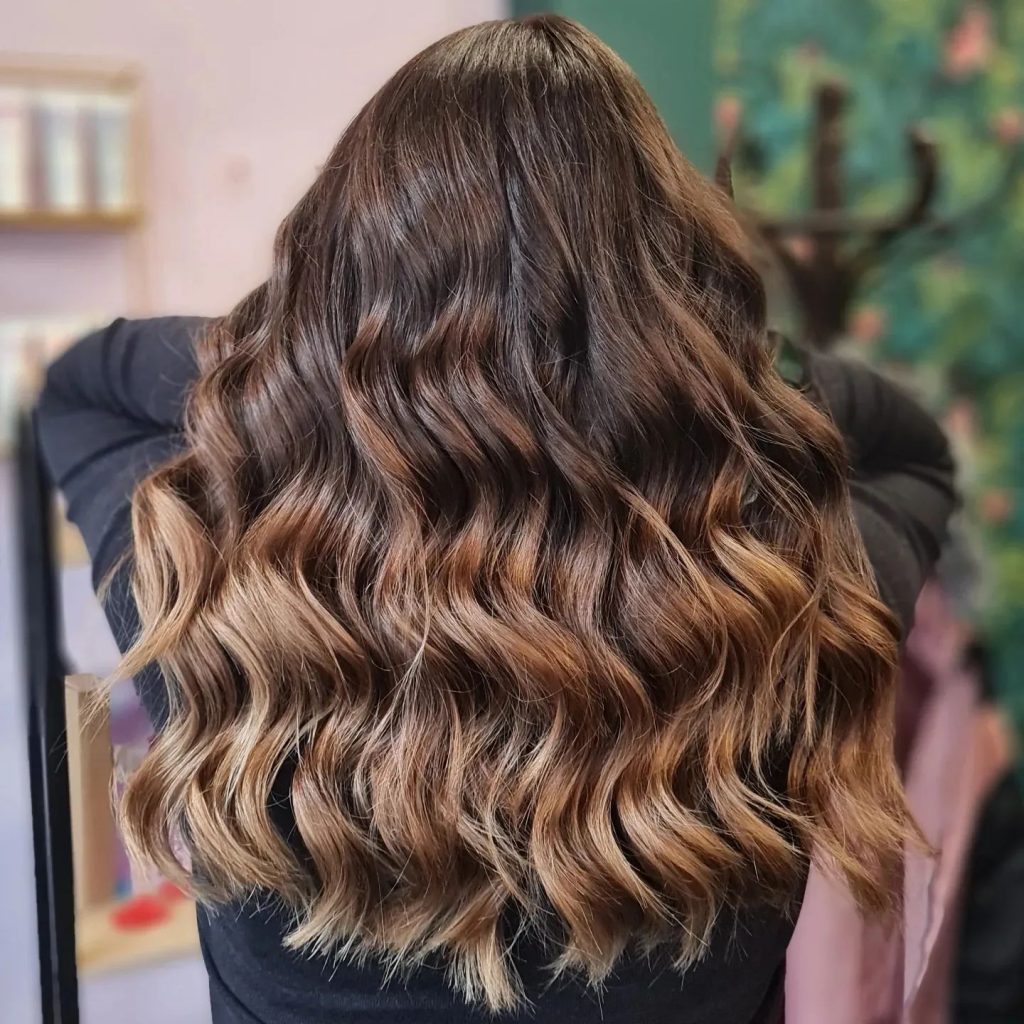 For other balayage hairstyles check our page.
This is what makes balayage different from other highlighting techniques, like foils or cap highlighting. The key idea of balayage was to create a more natural look of highlights and make them look sun-kissed. To achieve this effect, stylists use a combination of hand-painting and freehand sectioning techniques.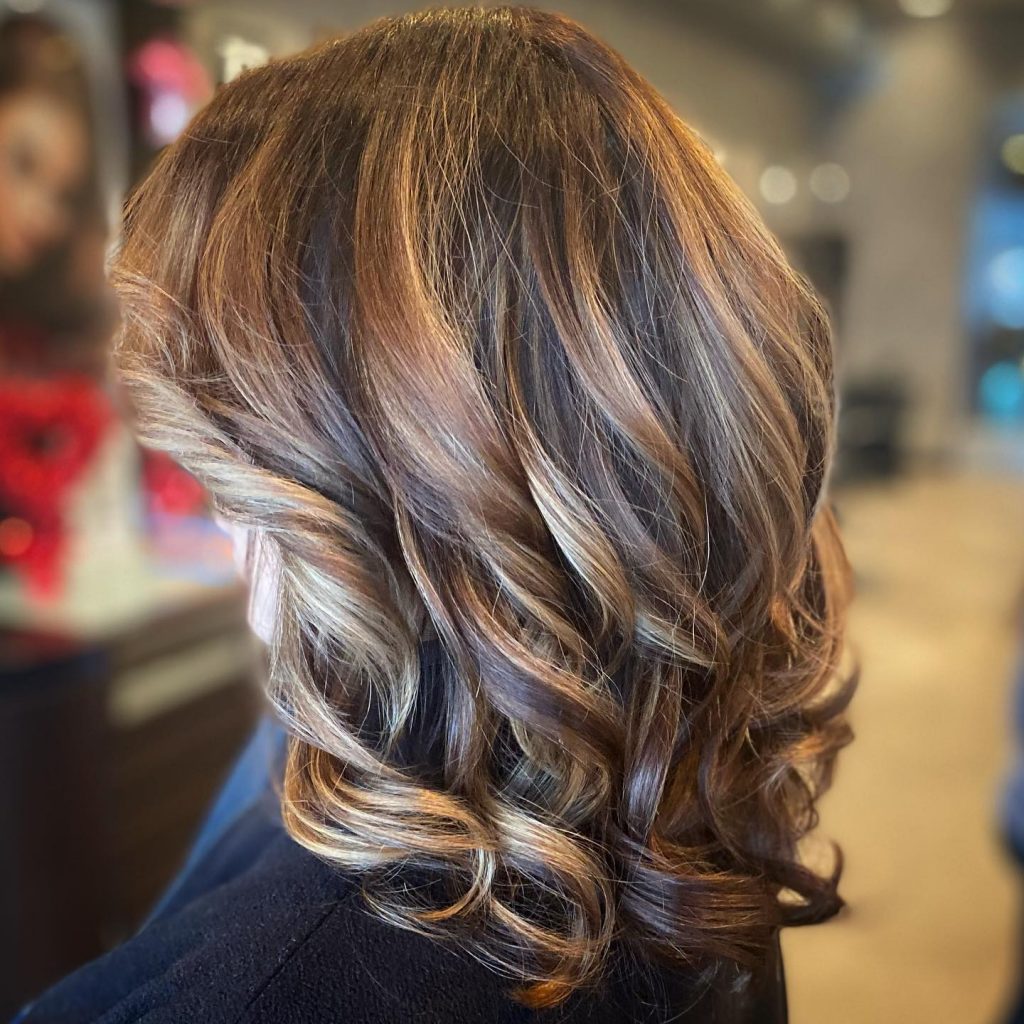 Caramel balayage can make your face look brighter due to its color contrast with dark brown eyes and light skin tones. This style will make you look unique, so it is not surprising that everyone wants it. Therefore, salons offer different types of caramel balayage to create more depth in hair color.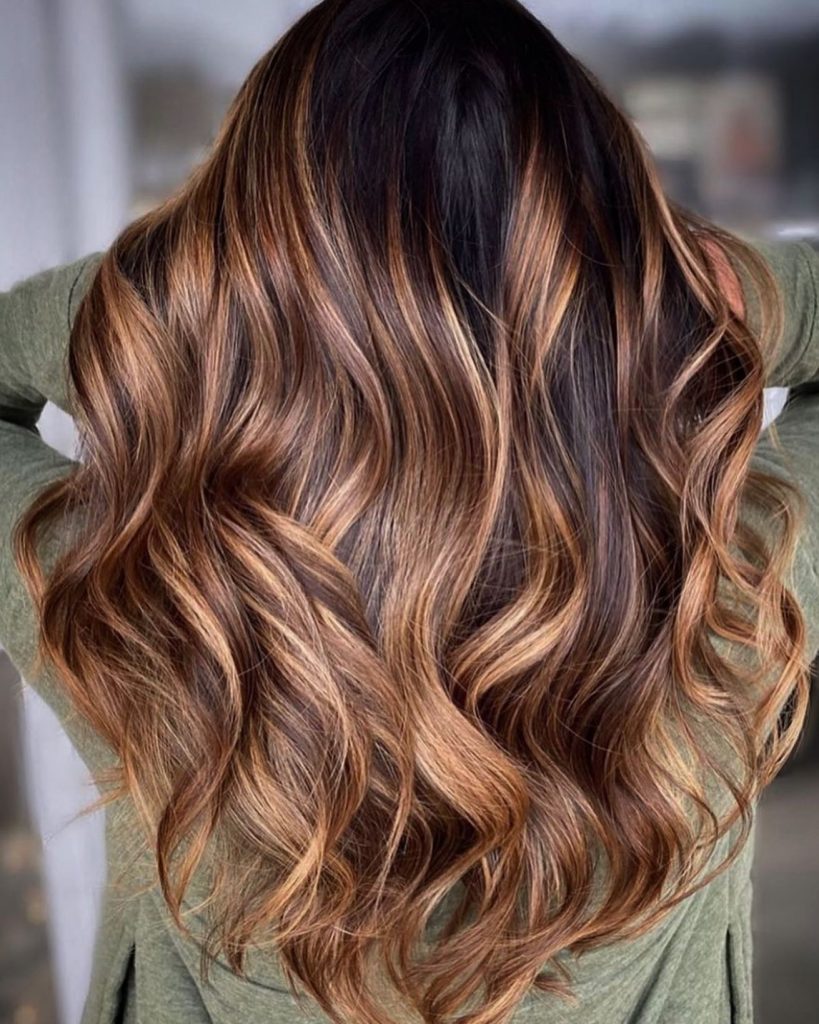 It's important to choose the right shade for your hair color. If you have black hair, you can try a golden or honey-colored caramel balayage instead of a blonde. It'll look good on you and give you an elegant appearance. If you have light brown hair, ask your hairstylist if they can add some highlights that will make it stand out even more!