Have you found yourself asking the question, "What's a wolf cut?" lately? Then you're not alone. The wolf cut hair trend is growing in popularity and becoming one of the hottest hairstyles going around.
Wolf Cut Went Viral On Tiktok
Actually the wolf cut is not a new trend. It has been around for quite some time now but recently, it has been gaining popularity after one of the TikTok users uploaded a video of herself trying this style. She had a very long hair, and she was able to transform her hair into an amazing wolf cut hairstyle. The video has already gained 2 billion views on TikTok and the hairstyle even became a meme online.
Who Should Wear This Hair Cut?
The wolf haircut is, without a doubt, the hairstyle that most closely resembles a wolf's fur. The inspration of the name is coming from indeed fierce and wild beauty. It is not for those who are faint of heart.
It is an easy hairstyle that is great for women who want to make a statement with their hair, but don't want to put much effort into it. This bold hairstyle is a great way to add some edge to your look. It emphasizes the jaw line and makes you look more feminine, sexy and smart at the same time. It's incredibly easy to pull off, too: just wear it in a deep side part like you see here or in a middle part. Whatever works for you! Then, just add some texture by teasing the crown and volumizing the sides with a round brush.
However, for those with rounder features this style may accentuate a round face shape. The 'wolf mix' is another variation of this cut, which is similar but with more texture added to give it more body. To achieve this look you would need straight hair that can hold some curl. It looks particularly good on those with oval faces who want to give their hairstyle more edge.
For other hairstyles that you should try in 2022, check our blog.
Celebrities Wearing Wolf Cut
We saw this look recently on the likes of Billie Eillish, Miley Cyrus, Bretman Rock and more.
Billie Eilish wearing Wolf HairCut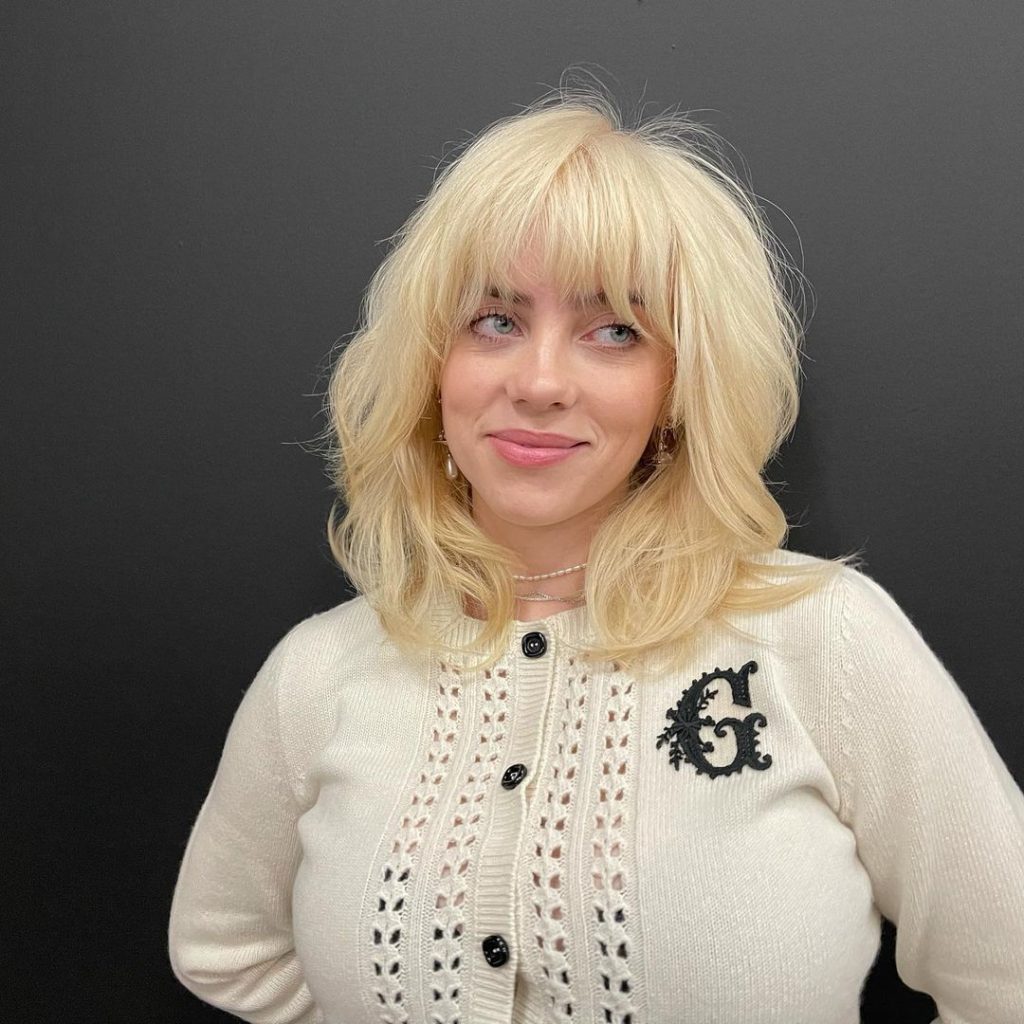 Bretman Rock Rocks With This Hairstyle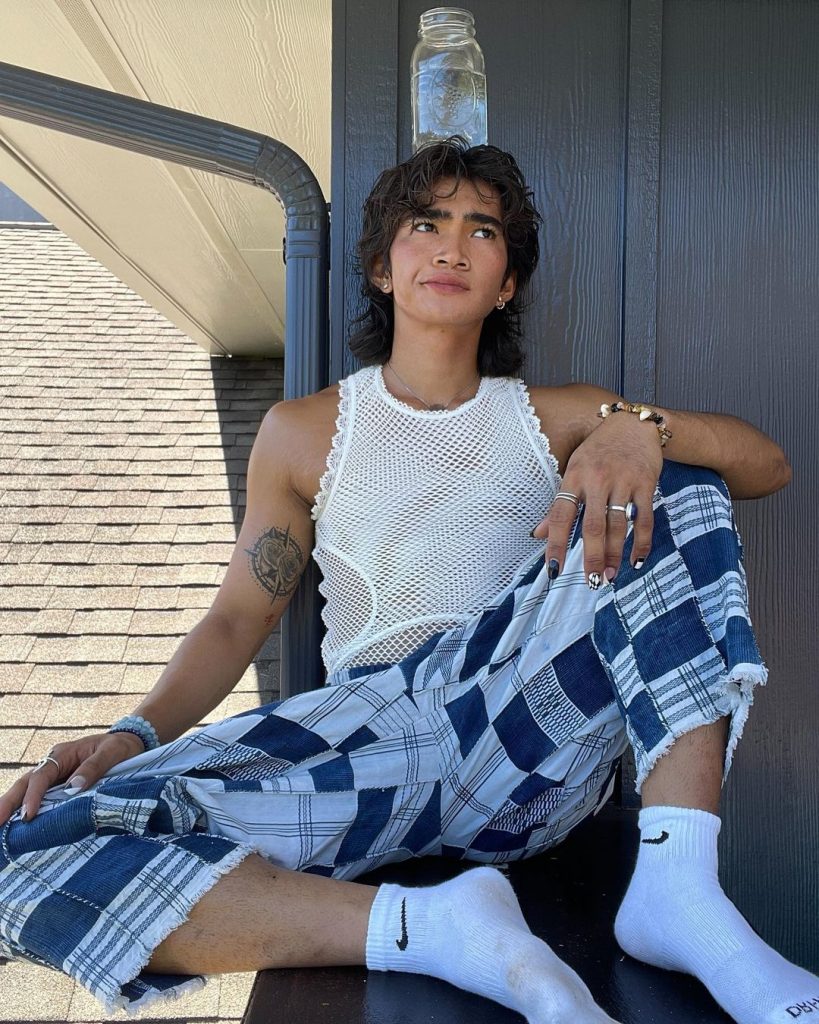 Miley Cyrus Serves The Full Look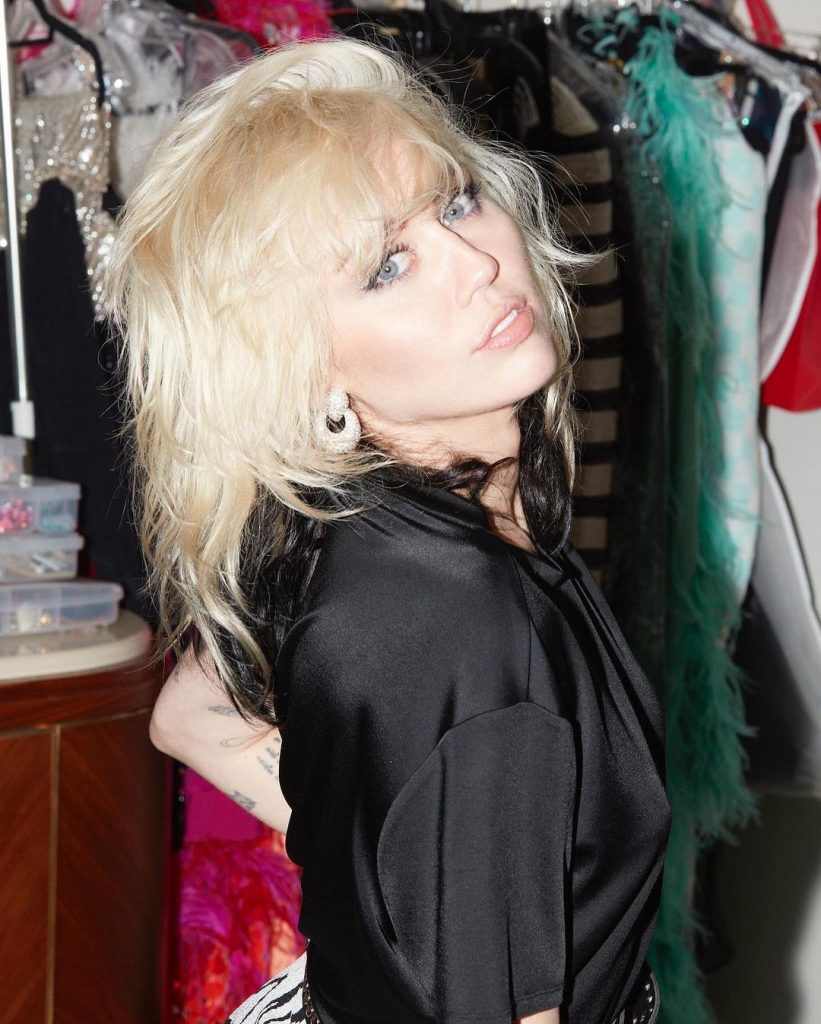 Halsey, who wore a wolf cut with trendy outfit.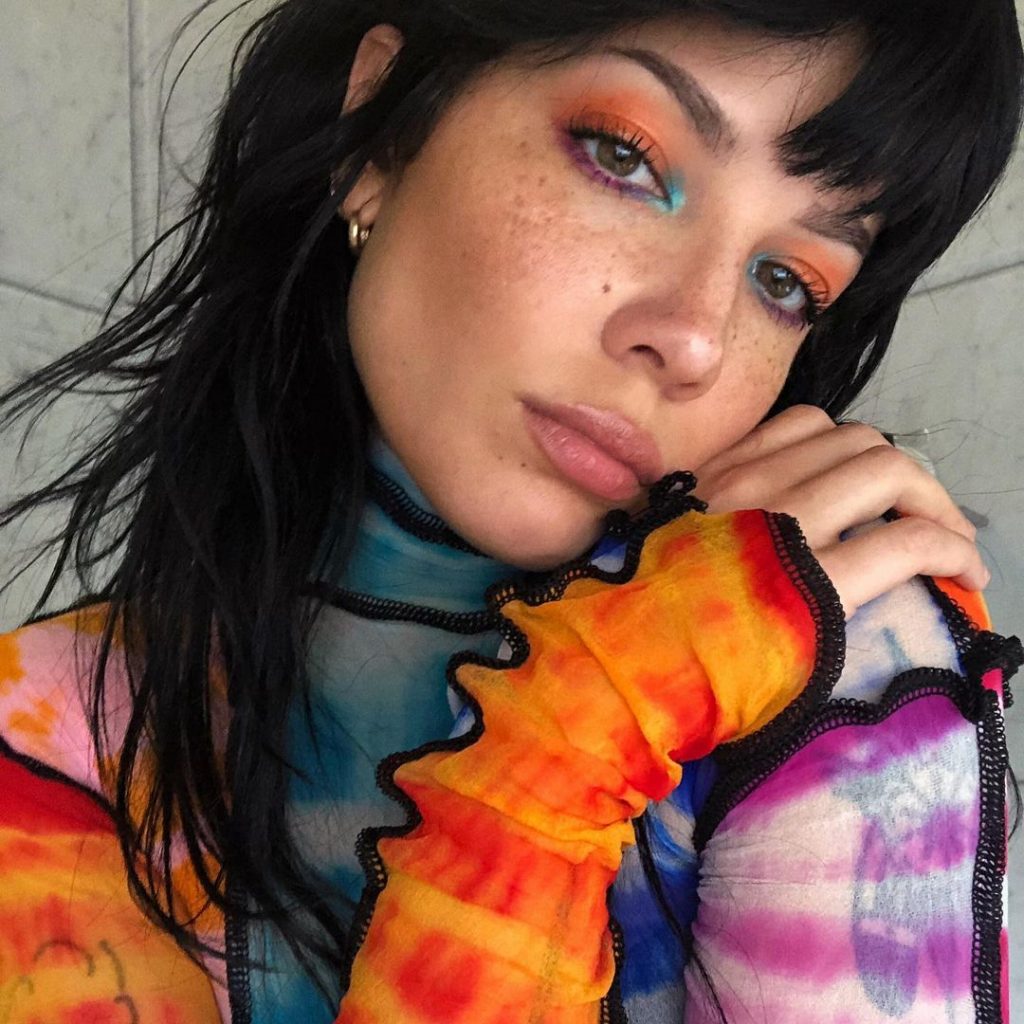 Doja Cat wore this hairstyle more like the shape of a mullet